A gallery of Giclee' and offset prints on paper or canvas
Available for your purchase and enjoyment here *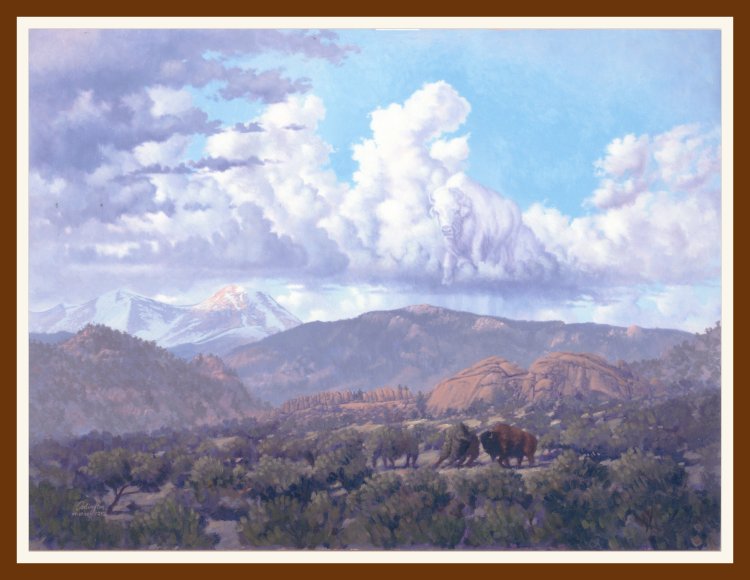 "The Spirit Wood Return"
A definable shape in the pinons leads to the realization that the essence of the West is alive and well. This view of the Buffalo Peaks wilderness, North of Buena Vista will stir the pioneer and the native in all.
(18 x 24 giclee' on WC paper (s/n ed of 200))*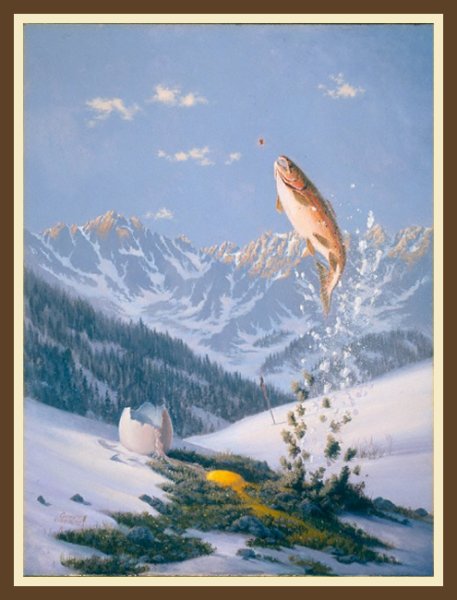 "Rites Of Spring"
The Dreamscape that started the visual journey. A testament to the merits of persistance.
(18 x 24 giclee' on canvas (s/n ed of 25), 15 x 21 on WC paper (s/n ed of 200))*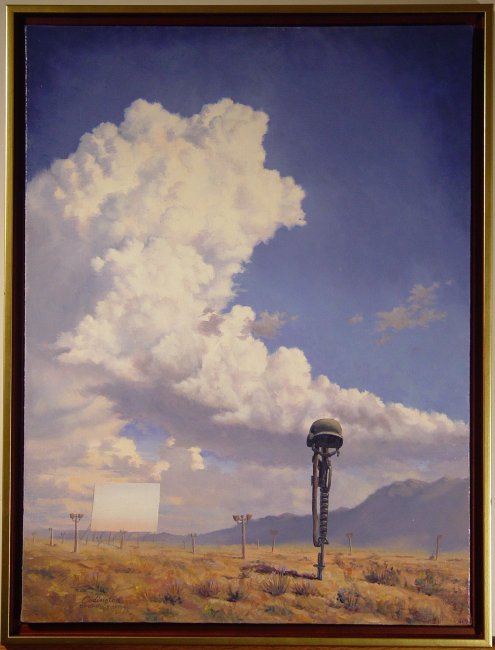 "How Freedom Works"
A heartfelt look at the conundrum of Liberty and it's costs for us.
(15 x 20 giclee'on canvas , s/n ed of 25)*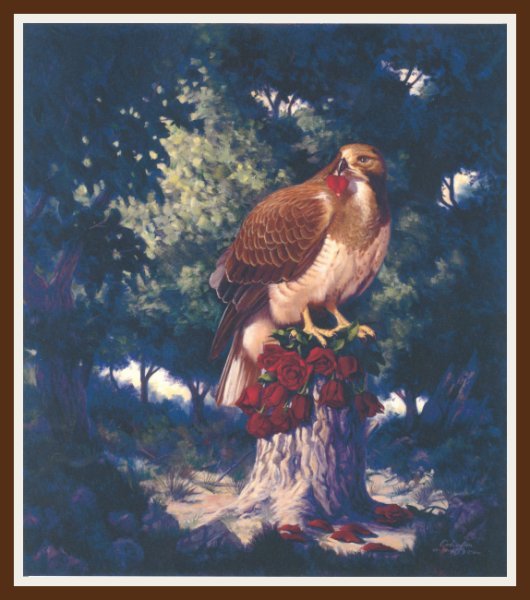 "Love Me, Loves Me....not!"
A study in delayed recognition, both for the viewer and anyone else who knows the duality of infatuation.
(17.5 x 20" giclee' on WC paper, s/n ed of 200)*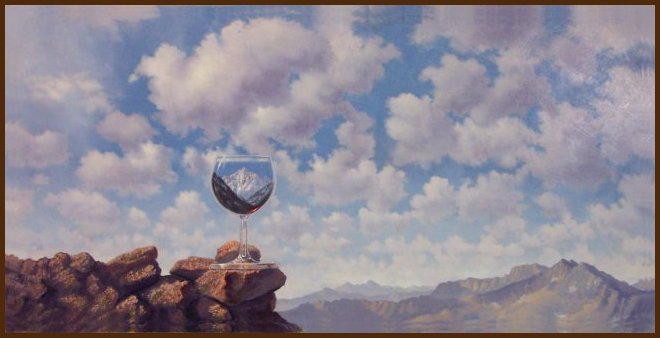 "Winter Dream #1 (Mountain Nectar)"
A peak through the looking glass at the lifeblood of the West
(12 x 24 giclee' on canvas, s/n ed of 25) *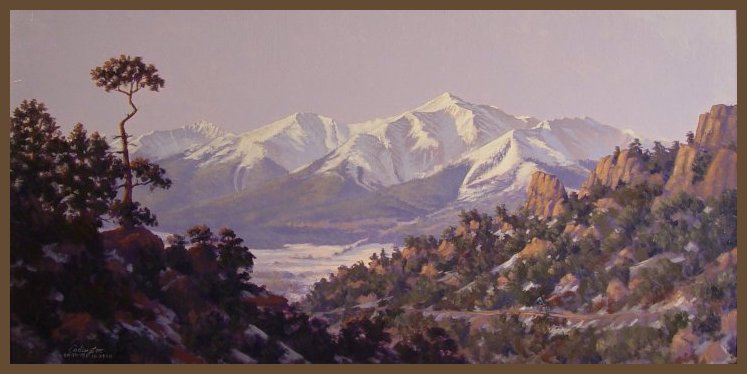 "The Crooked Mile (George's Tree)"
A stellar view of Mt Princeton from the high chaparral of Colorado
(13 x 24" giclee on WC paper, s/n ed of 200)*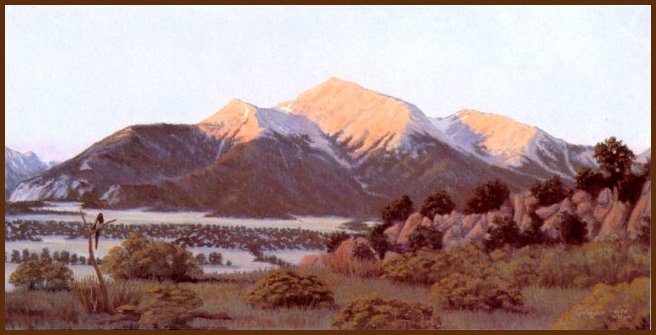 "A Light Breakfast on Mt Princeton"
Capturing the beauty of one of Colorado's 14,000' peaks at first light.
(13x24" offset print, open signed edition) *

"Luna Vista"
A sentimental panorama of the setting moon above the Collegiate Peaks in September.
(10 x 36 offset print, s/n edition of 300) *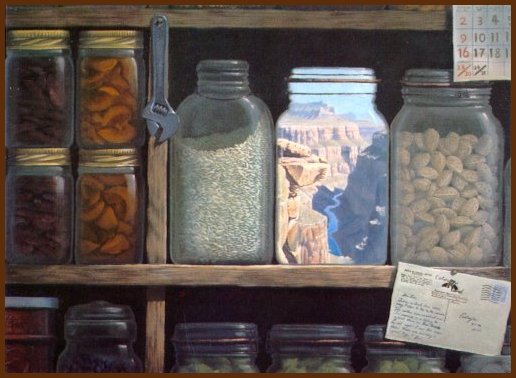 "The Nature of Preserves"
A tribute to my Father and a poignant thought about the natural wonders of the American West. Timeless and fragile in the same breath, with the power to reinvigorate us all.
(18 x 24 offset print, s/n edtion of 700) *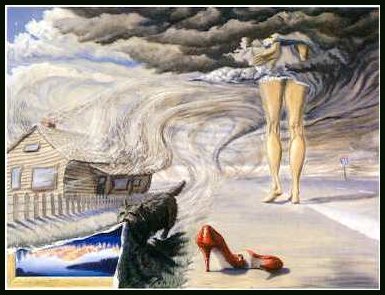 "I've a feeling we're not on Canvas Anymore!"
Before Potters or Hobbits there was Oz. Many of us grew up reading the books, enjoying the movie, and dreaming about travels of our own over the rainbow. In a lightly skewed view of one of the great fairytales of the 20th century, Stuart C. Andrews has given flight to his vision of the journey to Oz and its relevance to modern times.
(16 x 20 s/n offset print, ed. of 300) *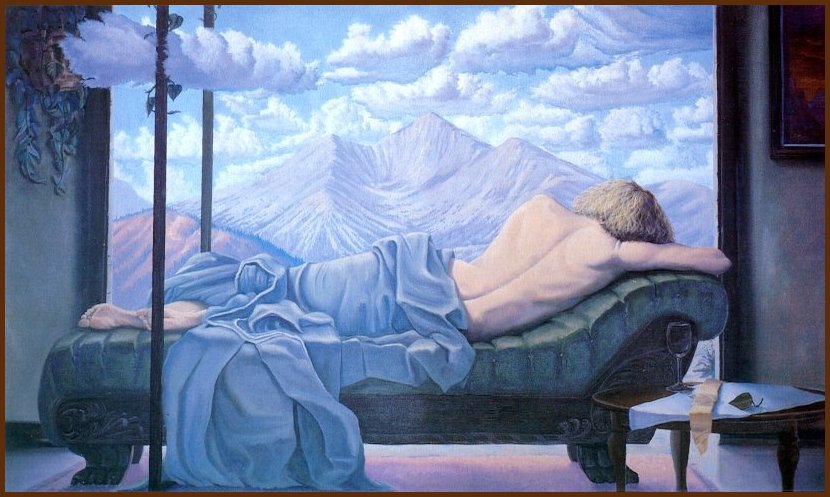 "Back to Nature"
Prize winning Odalesque in the tradition of Parrish
9x12" offset print, signed & framed *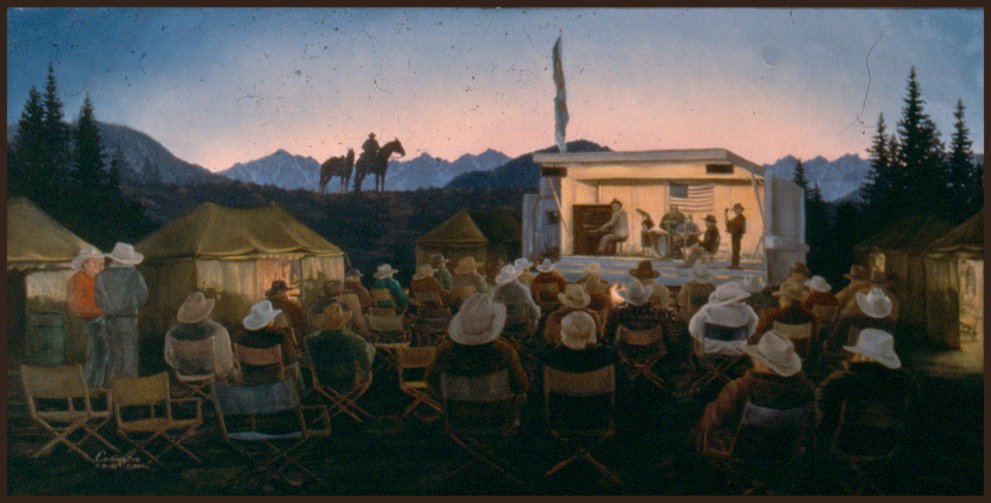 "Under A Western Sky"
Commemorating the Colorado Trailriders, a study of Stetsons under an new moon.
(14 x 27" s/n offset print, ed of 200) *