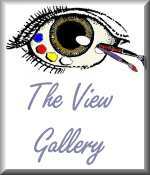 For pricing info on originals, go to the order form page ( * )
Commission Information
Here at the View, we have the ability to help you realize your own vision of a unique work of art. We will work with you to craft that painting of a special scene, soul, or thought in virtually any size or style.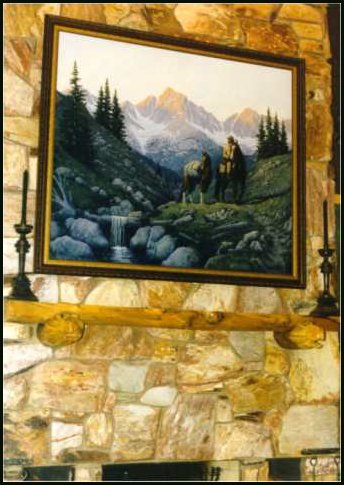 This beautiful oil , titled "Cathedral Creek", is 6x7 feet on stretched canvas. The mountain man is a likeness of the patron and the valley is from the imagination and observations of the painter, Stuart C. Andrews. From miniatures to this scale of project, there are limitless possibilities for your idea of a work for your home or office.
Currently accepting 6-8 commissions a year, Stuart is always happy to discuss and help plan for the execution of that special work of art. Commissions typically take anywhere from two months to a year for completion.
The first step is to contact him at the View, by phone, snail, or e-mail, where you can learn more about the possibilities, process and pricing. Please refer to the order form page or e-mail button.
A sampling of other completed commissions can be viewed on the Classic Views page.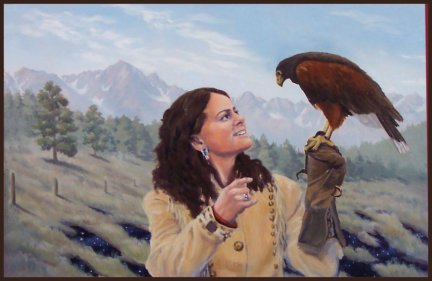 "Amy & Friend"
(14 x 24" oil on panel)